PROGRAMS ON PUBLIC HEALTH
MOBILE CLINIC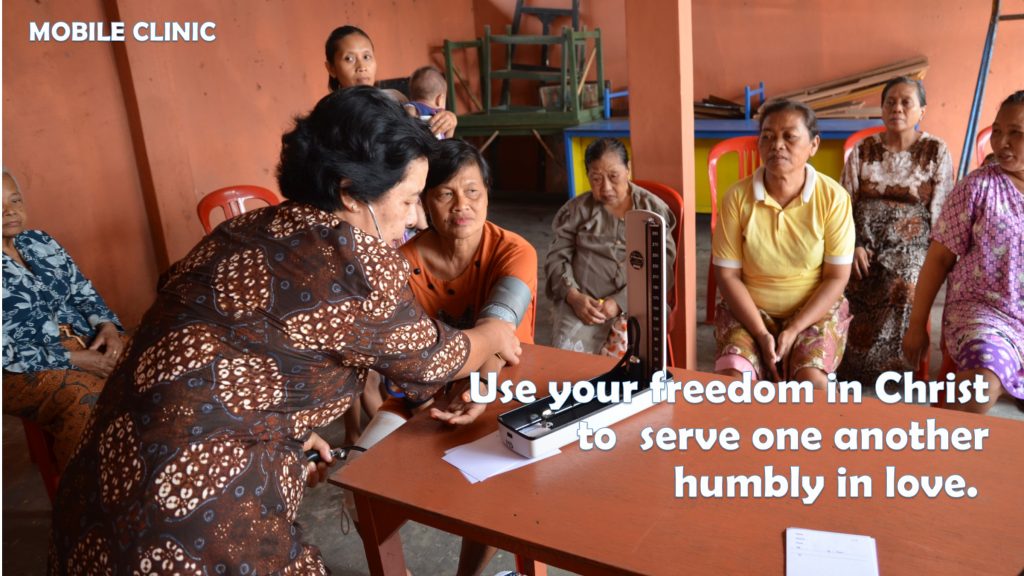 Perkumpulan Darma Laksana in collaboration with a group of the faithful people delivers mobile health services. The aim of this activity is to provide free health check up and medication to the poor people.
MAGDALENA DE PAZZI PUBLIC HEALTH CENTER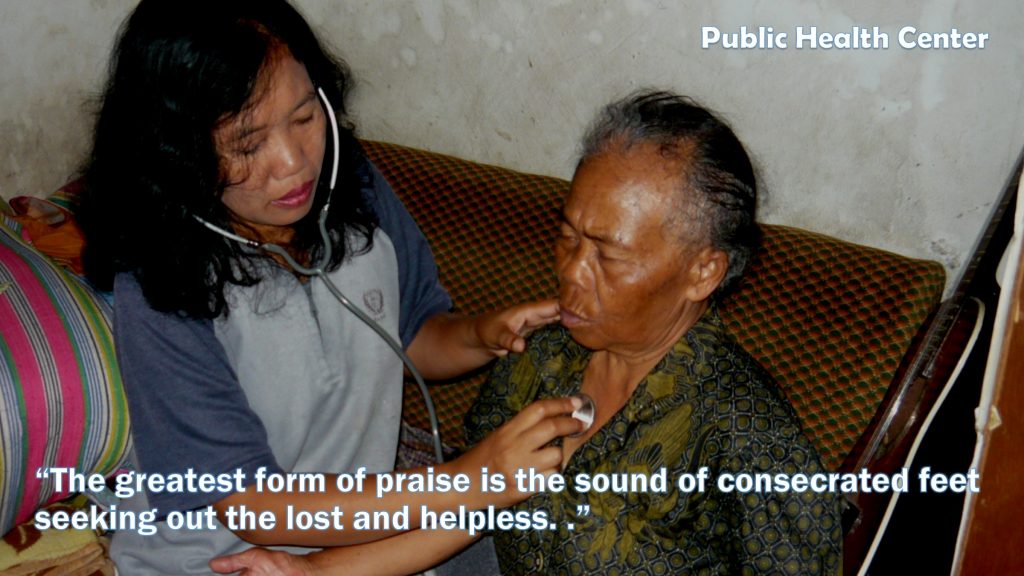 Starting from January 2012, Perkumpulan Darma Laksana uses one of the rooms in the Sukun Gempol Study House as a simple treatment room. It provides a simple health care for free. In running this center, Perkumpulan Darma Laksana cooperates with some Catholic doctors and Catholic hospitals in Malang. The regular services include providing regular blood tension check-up, basic simple curative health care including giving free medicines, regular health care program for babies and young children (under five year of age), assistance and care for terminal patients, and information about cancer.
PUBLIC HEALTH SEMINAR
Perkumpulan Darma Laksana in cooperation with Catholic hospitals in Malang holds seminars on public health. Some of themes are sanitation, nutrition for babies and children, certain diseases, such as MARS, servic cancer, Covid 19, etc.